How Important Is It Really?
We know that in today's property market, styling your house for sale is a necessity and no longer a choice.
Empty space and cluttered rooms discourage prospective buyers.
A styled or staged home is photogenic and visually invaluable when images of your place are shown on the various property market platforms as this will entice potential buyers.
Real Estate Professionals agree, that styling your house will get you the best return on your property and in a shorter time frame.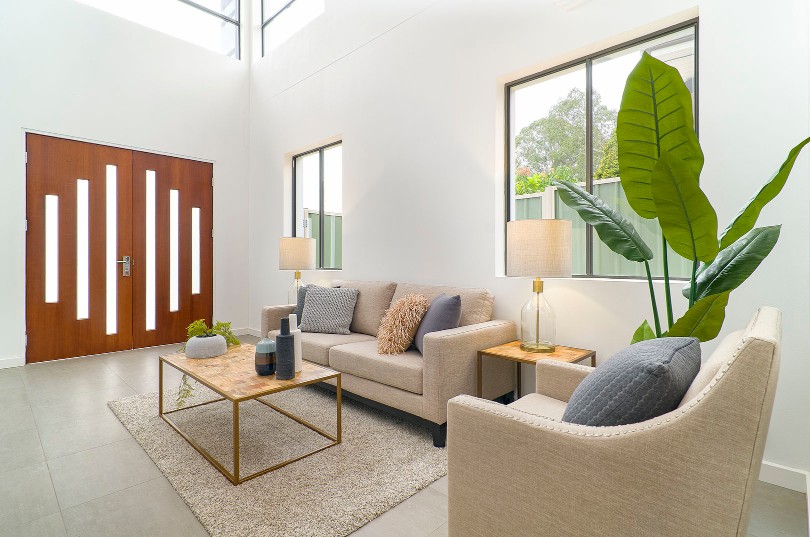 The question some homeowners may ask is "can I style my home professionally myself or should I contract in the services of a professional property stylist?"
The answer is "yes", you can style your property yourself.
There are instances when a property stylist is not in your area, then you will need to style your home yourself.
Sometimes financial constraints could be the reason.
Or simply you just want to do it yourself.
So How Do You Style Your Property Like a Professional?
At Let's Revamp Property Styling and Decorating we currently have three great self-styling packages available for the DIY property Stylist to choose from.
Whichever option you choose, will empower and guide you to styling your home like a professional.
We work with you to present your property in a way that will completely astound you and

mesmerize

 the space wherein potential buyers can visualise themselves living.
 These options are available at an affordable price tag.
Style Like a Professional
Perhaps the first of its kind currently available.
The property stylist is virtually available to come to you in real time discuss, advise and recommend actions to be taken in getting your property ready and styled for sale.
This is especially of great value to you if you live in a country area or where no property stylist is available.
You will have access to professional and expert Property Styling service, only virtually.
The beauty of this concept is that you only require a wi-fi, internet, mobile device and/or PC/laptop.
Sally and our Let's Revamp Property Stylist will give you a rundown on how Virtual Property Styling is done.
This service would include a pre-consultation phone call, followed up with in-house consultation.
The assessment will be discussed and further advice and options in getting your property ready and styled for the open day will be presented to you.
Your initial contact with one of our property stylist will be either by completing the online questionnaire on our website or making a phone call to our office.
Your stylist would require photos of the areas to be styled.
Once your stylist has assessed the best possible plan of action to style your house you will be contacted for further discussions and recommendations to maximize your property's sale value.
Our client Mr English simply awestruck at the outcome of styling his property.
We would love to help you style your property successfully and professionally.
Please do contact us for more information by clicking here.