There is not necessarily the right or wrong way when re-arranging your furniture. Here are some tips when re-arranging your furniture.
Tips When Re-Arranging Your Furniture
"The art of decorating is to create a space that is not just functional, but a space that calms the soul.  This process is designed to artfully rearrange and creatively utilise the interior of your home to transform it into a stylish, revitalising and inviting space which reflects your personal style and taste. This includes refreshing and enhancing areas with the understanding of its purpose and function." 
Maybe you have just moved into a new place and have no idea what should go where? Or you've been in a property for a while but have realised that the overall flow can be improved.
Although re-arranging the furniture of your home is akin to interior decorating, there is not necessarily the right or wrong way when re-arranging your furniture.
However, here are some tips when re-arranging your furniture that can hopefully steer you in the right direction.
1. Highlight the natural focal point with a feature piece
The initial focal point should be the area that you place any feature pieces you may have. Whether it's a piece of artwork, a sofa, bedframe or feature wall, you'll want to make sure that it is eye-catching when you enter the room.
Embrace natural light and add lamps to darker areas
Identify the source of natural light and utilise it to the best advantage for a living area.
Identify the darker areas of a room and add table or floor lamps to these areas. If there are downlights in the area, use a light of a higher wattage rating.
NOTE
When using artificial lighting to brighten the darker area in a room, take into account the possibility of shadows being cast over focal areas. For example artwork. Should this happen, move the lamp to another position and use a downlight of lower wattage instead.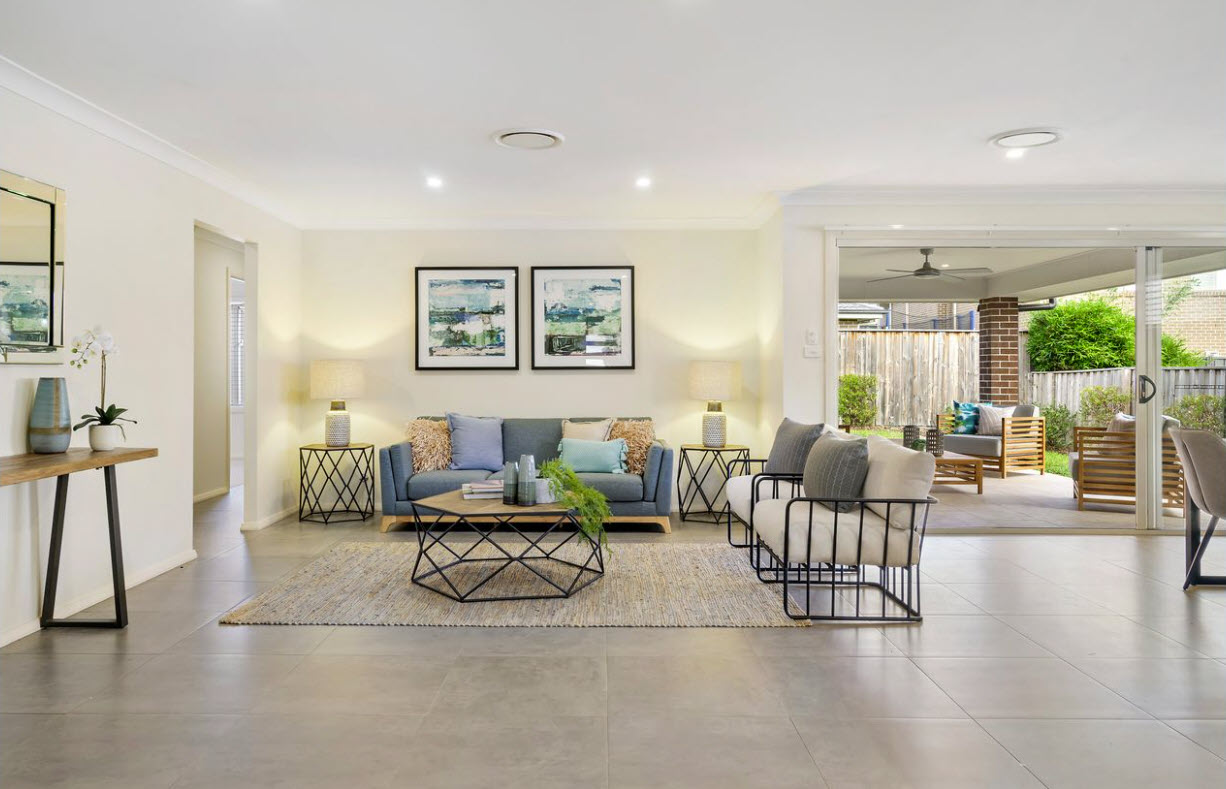 Consider and allow for movement:
As much as we want the space to look good, it also needs to be functional and practical. Think about where people spend their time in the space and make sure the layout compliments that. You want to ensure that your guests are not just comfortable on the sofa but can also move around easily within the space.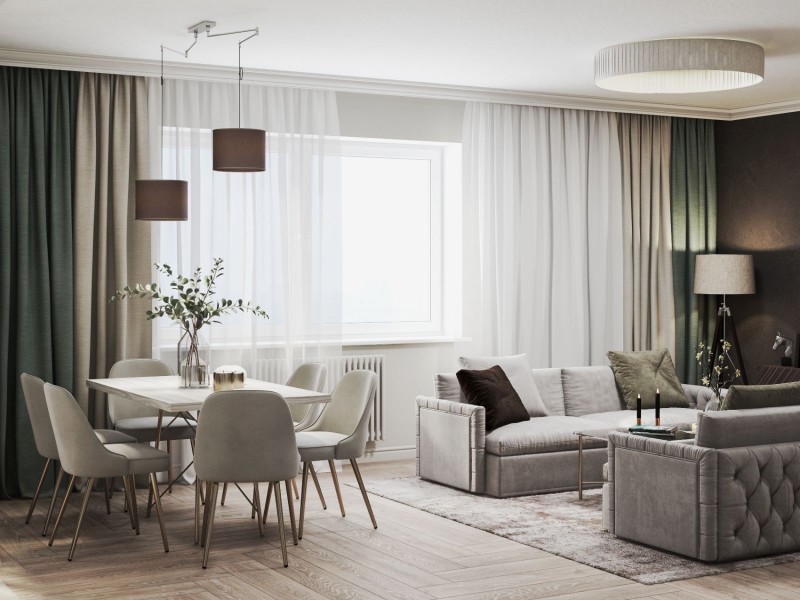 Zone areas with the furniture and rugs
It is all about personal choice when it comes to re-arranging your furniture and interior decorating. Some people prefer spaces to feel cosy and others prefer it to be spacious and open.
Whatever your preference,  adjust your furniture and rugs accordingly.
If you prefer spacious and open, arrange furniture further apart. Place the sofa against the wall. Style minimalistic – a style that is simple and plain. Use a rug to merely identify the zoning area of the living space. Use neutral colours with a few bold pop colours dotted here and there.
If you prefer cosy, warm and inviting arrange furniture closer together. Place the sofa away from the wall.  Use bold and autumn colours. Add throws and decorative cushions as fillers.
5. Keep it balanced
Most of the time when arranging furniture, we have our heads down and analyse the floor space only.
However, it is important to step back and bring your eyes up and make sure the space looks balanced height-wise. 
If you have tall objects on one side and short objects on the other side of the room it can feel quite disproportioned.
Keeping things symmetrical is a good starting point.
Re-arranging furniture allows you to easily transform a living area into a new look without having to purchase new items. 
Something as simple as placing a side table in another spot, and changing the decorative cushions according to the season,  works wonders.
"Decorating is like music. Harmony is what we constantly strive for. At home, we want a peaceful atmosphere where the objects are the notes and nothing is off-key."     Charlotte Moss:"
Our Interior Decorators are masters at re-arranging and styling.
They combine your ideas with their expertise – give them a call…