So, you've bought front door lights … Now what?
Whatever the valid reasoning behind it all for buying front door lights in the first place – it all comes down to this moment – they will now have to be mounted against the wall.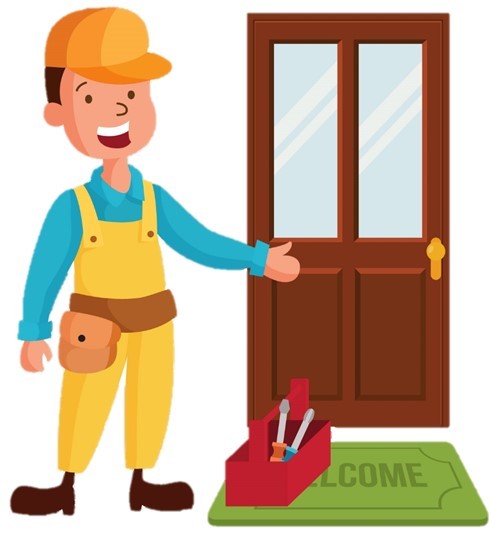 No problem! So many before you have gone down the same pathway and so many will still do.
Maybe you are a first-time home buyer and have shopped for new front door light fixtures for your new home. Or maybe you have decided it is time to throw out the old fixtures and replace them with new ones. It could be you are preparing your property for sale and the tiresome old lights do not credit the curb appeal you want to put out there.
So, let's get down to business and determine the placement height for your new light fixtures.
When determining the size and placements of your front door lights, safety and effectiveness are first and foremost.
You obviously do not want friends or prospective home buyers bumping their heads on a too low hanging front door pendant light.
Nor would you want a warning sign "mind your head" at the front door.
As for effectiveness, you want to show off the newly acquired light fixture at the best possible vantage point to enhance your curb appeal.
2. Best Rule Of Thumb Guidelines for Placement Height
Front Door Single Light Fitting Placement Height

When wall space is limited on either side of the door, the preference would be one light fitting placed on the opening side of the door. i.e. the side of the door handle. The illustration will stipulate the recommended placement height.
Front Door Two Light Fittings
Above the Door – Flush Mount
The Pendant Light Fixture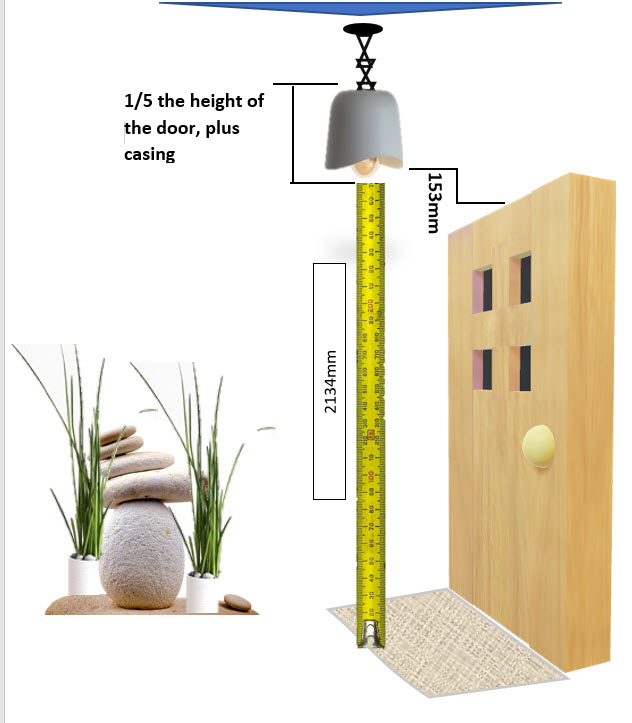 To centre, the hanging point for the pendant light, establish the mid-cross-section of the front door overhead space.